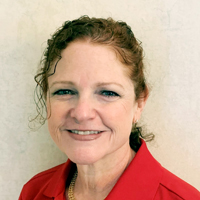 Susan W. Neadle FAAO, FBCLA
President, Combination Products Consulting Services LLC
Susan Neadle, MS, BS, FAAO is a recognized international Combination Products, Medical Device, Digital Health and IVD expert with over 35 years of industry experience. Networked, published, highly active in numerous industry groups and with links to a number of teaching institutions, Susan brings deep knowledge and genuine passion for sharing that knowledge with others. Susan's leadership, innovation, and best practices have been recognized with multiple awards, including the Johnson Medal, Johnson & Johnson's highest honor for excellence in Research & Development, and most recently, as a Finalist in TOPRA's 2021 Awards for Regulatory Affairs Excellence. She retired from Johnson & Johnson in 2021 after a distinguished 26+ year-career there, including included integral leadership roles in R&D, Quality Engineering, Design-to-Value, and Quality Systems Management, spanning pharmaceuticals/biotech, medical devices, and consumer health sectors as well as strategic leadership at J&J corporate level.
Susan now serves as Principal Consultant and President of Combination Products Consulting Services LLC, applying her extensive leadership, technical skills, and complex program management experience to provide international quality & compliance, regulatory and design excellence executive advisory and consulting services, to the pharmaceutical, biotech and medical device industries. Among her significant industry affiliations and contributions, she serves as Chair of the ISPE Combination Products CoP, lead author on the ASTM International Combination Products Standard Committee, lead author on the AAMI Combination Products Steering Committee, and serves as faculty at AAMI and at University of Maryland Baltimore County Campus College of Natural and Mathematical Sciences for Combination Products Curricula.
Susan can be reached at sneadle@combinationprod.com.