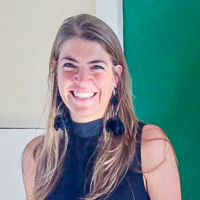 Ilaria Lo Presti
Senior Manager, PSC Global Engineering, GSK
A Civil and Structural engineer with a master's degree in project management working for GlaxoSmithKline (GSK) as the global Subject Matter Expert (SME) in Containment as part of the Pharma Supply Chain (PSC) Engineering & EHS Group working at a corporate level. Responsible for working across the PSC Network in order to provide support for containment aspects of site projects, as well as, creating global company standards and programmes to drive safety improvements.
Over the last 10 years, she has acquired broad knowledge of the pharmaceutical engineering field, following important projects and constructions within Europe and globally, from feasibility study thorough to the qualification stage.
Historically employed by a range of different companies (i.e. engineering consultants, equipment manufacturer and big pharma) allowing her to gain further knowledge of the challenges when working across different environments, organisations and cultures.