2022 ISPE Annual Meeting & Expo
Thank you for attending the 2021 ISPE Annual Meeting & Expo
---
2022 ISPE Annual Meeting & Expo Keynote Robert Weker
Every patient is unique. Every cancer journey is unique. As a three-time cancer 'sur-thrivor,' Robert Weker, Principal, Weker Advisors LLC, and his family have faced the many challenges of this disease.
During #ISPEAM22, Robert provided his insights on his journey(s) - including participation in a clinical trial, finding the best medical team, and work and financial implications.
---
Conference Attendees
Access the sections below via these links or on the left-hand side of the conference platform. 
Attendee Roster: View the full list of conference attendees - platform 
Presentation: Presentations received from speakers before the conference who have agreed to make them available are currently posted on the conference platform. 
---
Featured Networking Event and Sessions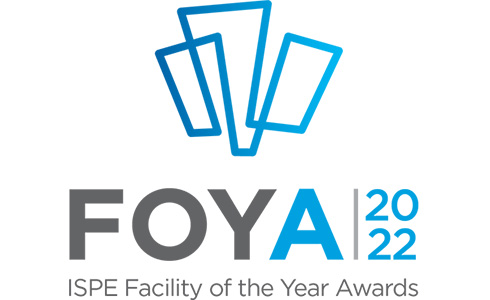 2022 Facility of the Year Awards Reception and Banquet
Join ISPE to celebrate the 2022 Facility of the Year Awards Celebratory Reception and Banquet where we will formally recognize and celebrate the 2022 Category winners' achievements at ISPE's premier award presentation ceremony and dinner.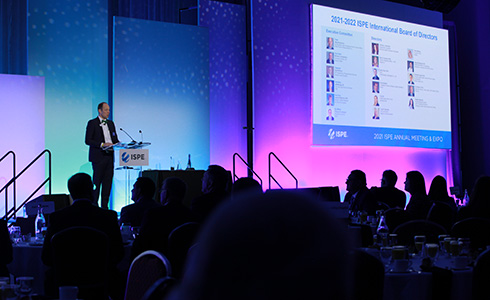 Membership Meeting and Awards Lunch
The Membership Meeting and Awards Lunch is open to all In-Person All Access Attendees. Meet the ISPE leadership and colleagues while learning about significant achievements made by the industry in the past year. Be among the first group to recognize the Overall Winner of the 2022 Facility of the Year Awards (FOYA), and celebrate with your peers as several ISPE International Honor Awards are presented.

---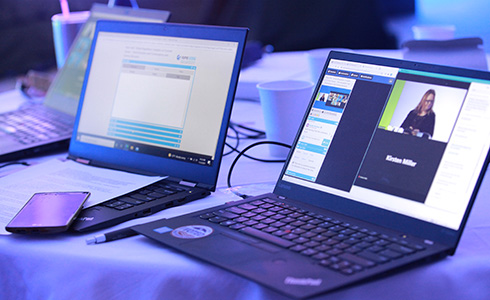 Global Town Hall
The ISPE Global Regulatory Town Hall will provide a forum to initiate a dialog between industry and regulators with the goal to formulate sustainable solutions. Don't miss out on this exiciting opportunity to hear from several, global regulators

---
Social Media
Spread the word! Use this graphic, hashtags #ISPE #ISPEAM22, and tag @ISPE in your posts highlighting your conference experience. Plus, follow the official hashtag #ISPEAM22 to stay up to date on activities and events throughout the conference and include it in your social media posts.
---
Thank You to Our Corporate Partners
---
Thank You to Our Event Sponsors and Supporters
---
Thank You to Our Media Partners